99Plugs is your go-to source for premium WordPress plugins and themes! Unlike other download sites, our superior automatic update feature sets us apart from the rest, ensuring your site stays up-to-date with ease. No more daily download limits, no more gimmicks - just pure, uninterrupted access to the best premium WordPress tools on the market.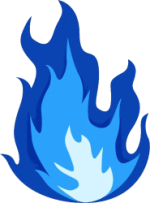 IT'S HERE! 99PLUGS
VERSION 2.0!
Automatically back up your plugins and themes before updating.
Easily restore a previously backed-up version of your plugin or theme.
New plugin and theme tables give you an enhanced overview of your installed plugins.
FEATURED PREMIUM
AWESOMENESS
BECOME A WORDPRESS
SUPERHERO
Unlock your full potential with an all-access pass granting you unlimited downloads of everything!
SHARE THE LOVE
SHOW YOUR SUPPORT