AffiliateWP Ultimate Bundle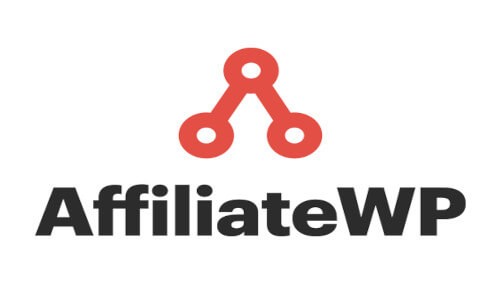 DOWNLOAD NOW
Automatic Updates
Unlimited Sites
$29.99 – $59.99
DOWNLOAD DESCRIPTION
Download AffiliateWP and all the AffiliateWP Premium Addons in one ultimate bundle!
AffiliateWP is one of the best WordPress plugins around to create and manage an affiliate program. AffiliateWP is an easy-to-use, reliable and gives you the affiliate marketing tools you need to grow your business and make more money.</>
You can find more information about each plugin on our AffiliateWP page.
AffiliateWP WordPress Plugin
AffiliateWP – Affiliate Area Shortcodes
AffiliateWP – Affiliate Area Tabs
AffiliateWP – Affiliate Dashboard Sharing
AffiliateWP – Affiliate Forms For Gravity Forms
AffiliateWP – Affiliate Forms For Ninja Forms
AffiliateWP – Affiliate Info
AffiliateWP – Affiliate Landing Pages
AffiliateWP – Affiliate Portal
AffiliateWP – Affiliate Product Rates
AffiliateWP – Affiliate QR Codes
AffiliateWP – Allow Own Referrals
AffiliateWP – Allowed Products
AffiliateWP – Blocks
AffiliateWP – Checkout Referrals
AffiliateWP – Crypto
AffiliateWP – Custom Affiliate Slugs
AffiliateWP – Direct Link Tracking
AffiliateWP – External Referral Links
AffiliateWP – Flag Affiliates
AffiliateWP – Force Pending Referrals
AffiliateWP – Group Switcher
AffiliateWP – Leaderboard
AffiliateWP – Lifetime Commissions
AffiliateWP – Multi Level Affiliates by Click Studio
AffiliateWP – Multi Level Marketing (MLM)
AffiliateWP – Order Details For Affiliates
AffiliateWP – PayPal Payouts
AffiliateWP – Pushover Notifications
AffiliateWP – Recurring Referrals
AffiliateWP – REST API Extended
AffiliateWP – Show Affiliate Coupons
AffiliateWP – Sign Up Bonus
AffiliateWP – Signup Referrals
AffiliateWP – Starting Affiliate ID
AffiliateWP – Store Credit
AffiliateWP – Tiered Affiliate Rates
AffiliateWP – WooCommerce Redirect Affiliates
AffiliateWP – Zapier for AffiliateWP